APAC Director - APAC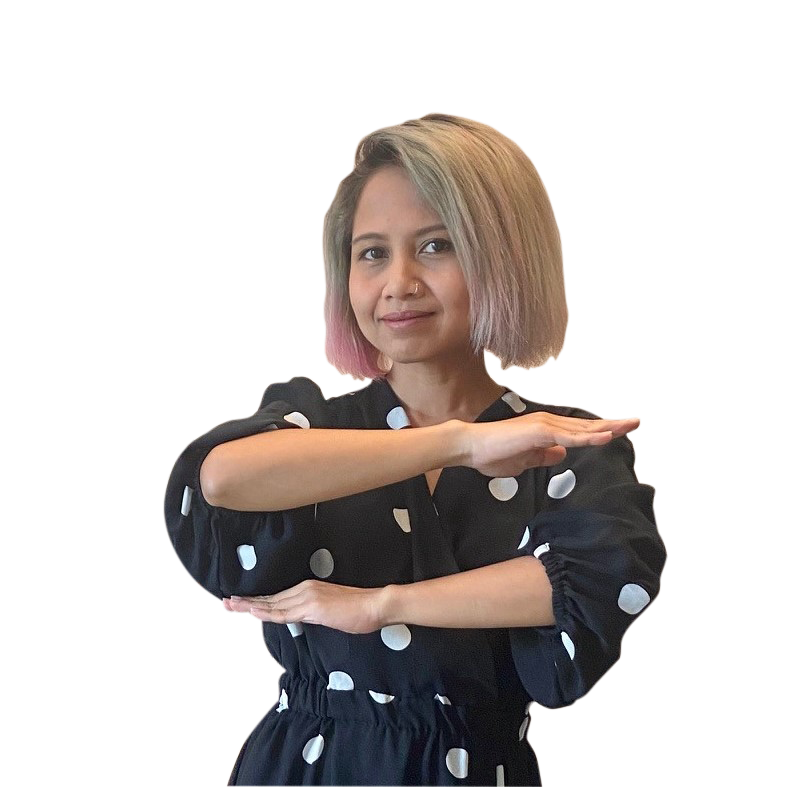 Andriana Jamil is a larger than life character at BPS.
She's seen a lot of change in the relatively short time she's been with us and her ambition, determination and drive have played a key role in us establishing a presence in the APAC region.
She's always looking to better herself, learn and develop and is a great example of how people can be more. She's certainly got ambitious plans for the future.
We'll let Andriana explain a bit more about her, her experiences and where she wants to end up.
How long have you been at BPS?
I joined 2nd October 2017. I was the first employee in APAC.
How did you find out about BPS?
I was already in the recruitment industry and had been at my last company for about six years. I was looking to go part time, but that wasn't possible, so I made the decision to leave. I wasn't actually looking for another job but I got a message on LinkedIn from BPS. We had a discussion, a few calls and a Skype meeting. It was a very quick process.
How have you found your time at BPS?
I've really enjoyed the different challenges I've faced. I've always felt part of a close-knit community. There's great communication, transparency and trust and I think you can see that throughout the business. We all have our own challenges, but we all support each other and have a positive outlook when things are difficult.
How has BPS changed in the time you've been in the business?
It's changed a lot. When I joined, it was just me in Singapore. When we first got our office, I was like 'wow, this is it. We have a foothold in the Singapore region'. The team in APAC has really grown and it's been great so far.
What's your proudest achievement?
I think it would definitely be my support and assistance for the project with BAT.
What's your favourite memory at BPS?
I think the APAC Q4 2019 celebration. It was a really good indication of how our presence and the team had grown in the APAC region. It was the first time I had physically met some of my team, including those based in the Philippines. Meeting people face-to-face was great and it was fantastic to go out for dinner, enjoy a few drinks and celebrate our hard work with fun activities.
What's next for you?
I want to explore management training opportunities and move into management eventually. I want to develop and learn. Ultimately, I want to head up the APAC region. Ambitious I know!
Describe your experience at BPS in three words.
Challenging, rewarding and positive.
Which four people, living or dead, would you invite over for dinner?
Dinner holds a very important routine for me. It's the only time I get to catch up with my girls. I wouldn't want to invite anyone else. We're still trying to have a family dinner every day, so I'd want to continue with that.
If you were on Death Row – what would be your final meal?
In Asian culture, you don't really have a starter. For my main courses, I'd go for Nasi Pandang, which is a selection on Malay authentic dishes and Tulang Merah, which is also known as Bone Steak. I'd then have Durian, which is our king of fruits. All washed down with an icy Coke.
Sum yourself up in three (OK, you can have four) words.
Extraordinarily generous, playful and helpful.
Who would play you in a film about your life?
I've given this some thought...Jada Pinkett-Smith. She's hot, hip and cool. I love her style and her hair. It would definitely be her.
If you could choose a superhero power, what would you choose? And why?
I'd choose to be able to speak every language in the world. I could help more people, make new friends, explore new opportunities and I'd probably be able to make more money!
What's your go to karaoke song?
I have two options. Backstreet Boys, "I Want It That Way". Or.... The Spice Girls, "Say You'll Be There".
Thanks Andriana!