Commercial Operations Director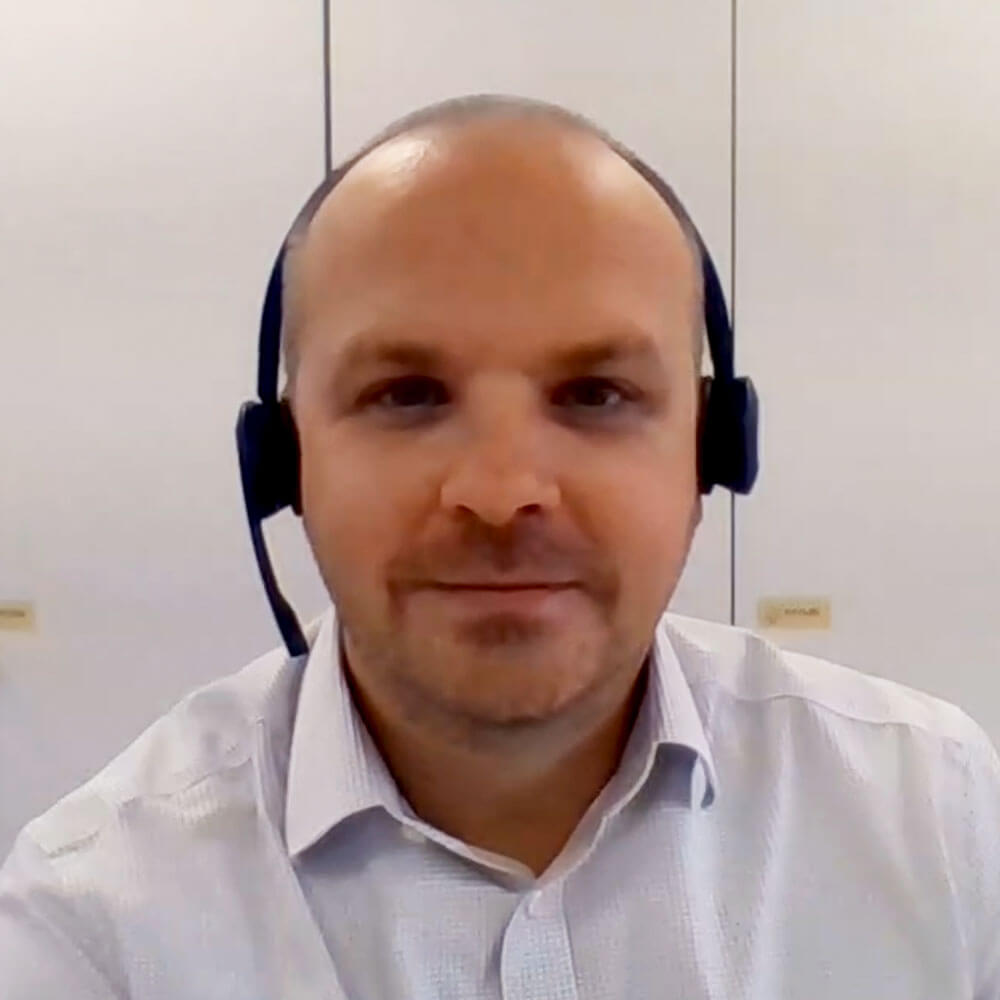 Employer loyalty might seem like an outdated concept to some but not to David Shuttleworth. He's part of the furniture and he's in it for the long haul on our global journey.
David's helped build our business from the ground up and he's never been afraid to put in the hard yards.
It hasn't all been plain sailing. But his tenacity and spirit have played a key role in our growth and delivery.
That determination earned David the nickname 'Bulldog'. But he'll happily admit he's mellowed since and not lost touch with what really matters to him – managing people and relationships.
These are the highs of his development…
When did you join BPS World?
I joined the company on May 1, 2002. I'd taken a year out to travel and enjoy myself but came back to the harsh reality of having to earn some money!
What was your initial role?
I started out as a Recruitment Consultant for HintonLea Associates, as it was known back then.
What's your current role?
Having joined as a Consultant, I quickly progressed to Account Manager then Senior Account Manager and then Account Director. I became a Company Director in 2008 and since then I've held the positions of Operations Director, Commercial Director and now I'm Client Services Director.
How did you find out about BPS?
Simon (Conington, CEO) was an acquaintance of mine through family connections. I sent my CV to him for critique and three weeks later I was the first employee through the door.
What attracted you to BPS and recruitment?
There was this massive opportunity to create something from scratch. It was a completely blank canvas. Desk, phone, Yellow Pages, local papers, find out who's recruiting and start making calls. It was tough because everything was on the line but I've enjoyed it from day one.
What was your background prior to recruitment?
I'd started out as a design engineer and then become a sales manager in food packaging. However, I was unsure about the direction of travel in the industry and I didn't see it meeting my aspirations in life.
Although I'd hired people in previous roles I had no background in recruitment. My Great Uncle had been very high up in HR at Marks and Spencer with his claim to fame being that at one point the entire board had been hired by him.
He'd been a figurehead, someone to look up to. So that inspired me and I thought recruitment, coupled with my background in sales, wasn't a bad shout.
What do you think has kept you at BPS for so long?
The emotional buy-in as a result of all the attachments I have to the business through various designs and implementations I've overseen. It's rare to get that kind of opportunity and level of involvement in helping to create from the ground-up.
Don't get me wrong, it's been a huge collective effort but from my perspective the buy-in I have is irreplaceable.
How have you developed professionally and personally in that time?
I studied Industrial Technology and Design at Loughborough University and when I left I was brimming with confidence and knowledge. I had some very talented peers and came away with a great network of friends.
Recruitment is an industry where from a relatively young age you can become quite advanced in a short space of time. You operate in a dynamic environment, touching a lot of areas of a business at a senior level so you gain great insight into how organisations, and all of their functions, operate.
I've certainly become more tolerant over time less 'Bulldog', and more purposeful. I had a design lecturer at Uni who told me: "when you look at a product – everything about that product is there for a reason. There is nothing there by accident." That's stuck with me. It's shaped how I think. Everything I do, by design, is for a reason and not by accident. There's very little I do that's shooting from the hip. But that's not to say I'm inflexible (some people may disagree!). Flexibility is important. I'm just a very purposeful person.
Use three words to describe your personality
Tenacious, determined and I'd say jovial! In business I'm very front-door but on a personal level I like to have a laugh and I'm always looking for the joke in everything.
Describe a typical day in your role
In a standard day I'll review accounts, look at delivery hot spots, strategise for six months ahead and check whether we're aligned. I'll also constantly monitor the development needs of the team.
We have really good people so I can see the skills at our disposal but there's always opportunities to grow more.
And the last thing involves keeping an eye on quality. I've always believed that I'm the last line of defence on quality. I'm determined to continuously develop standards. It's a positive attribute, I think, but it's also a cross to bear not allowing anything go out the door that doesn't meet my overbearing standards.
What do phrases like 'people can be more' mean to you?
'People can be more' is a phrase that really resonates with me. It's a more professional way of saying, 'if you want it, take it'.
Simon used to challenge me with: "I'm not going to give you the account directorship, you'll have to take it from me." So I did. Stepping up and out of your comfort zone was something always encouraged from day one. We needed to. We had little choice. No one was going to do it for you.
But it was honestly one of the hardest things to do. It takes real courage and should be celebrated and congratulated when it's done off one's own back.
With regards to candidates, we've always been focussed on providing opportunities. We wanted to find hungry candidates willing to push themselves and get to their intended destination. That still underpins our mission.
What's been your biggest career accomplishment?
Probably delivering the Nuvia RPO project. It was a colossal achievement, which on paper we had very little track record in RPO and we were up against some big boys in the RPO world.
But I'll never forget that while Nuvia were evaluating all of the bids I was managing a head-hunt for a Project Director for them.
Having prepped the candidate I asked if I could sit-in on the final interview, only to observe. Nuvia agreed.
As I stood outside the interview room, I confirmed I'd sit at the back of the room and take notes.
The Nuvia board director told me: "No David. You've misunderstood. You're running this interview".
I realised it was my time to step up to the plate. So I conducted the interview in front of the directors and completely turned the candidate inside and out. The guy got the job and the directors looked pleased.
I looked relieved! A week later the board director told me that was the final test, they were impressed, and they would be awarding us the contract. Yeah. That was a good day.
It was a massive team effort to win that bid though. Lots of us did remarkable things to make the impossible possible. I'm really proud of how we made that happen.
We always look back with rose-tinted spectacles at the highs and there were a lot of them. However, alongside those there were always challenges. To overcome them was a huge show of resilience.
Going from managing the agencies and doing perm recruitment, to channelling all the agencies through BPS and taking on all of their contractors was a huge step and a game-changer for the business. It was the greatest example of teamwork I've ever seen.
What's been your biggest personal accomplishment?
There's been a few. I went around the world in 366 days, backpacking by myself. I took in 14 countries and apart from an eight-week stint labouring in Australia (it nearly killed me!) I didn't stay in any one place for more than a fortnight.
I've since been around the world with my wife and two daughters and my thirst for travel is still strong.
I'd also mention my first Tough Mudder last year. It was a big ask but I trained hard and enjoyed it.
What's been the biggest professional challenge you've faced?
I've already touched upon Nuvia. But my very early days at Hyder Consulting arguably presented my own biggest professional challenge. I'd only worked in recruitment for 18 months and had been parachuted in to Hyder Consulting to set up the RPO.
On this occasion I'd travelled to the head office in Cardiff and been physically pushed into the boardroom by one of the directors to unexpectedly meet the CEO.
He posed a particularly tough HR question for which I replied: "I thought I was here to do recruitment." He came back with: "if that's all you're here to do you may as well **** off now." I had to think of a suitably quick and well-judged response.
Thankfully, I navigated that challenge successfully and was invited back the following day. Once again the CEO was flanked by his two management accountants who winked and nodded their approval when the second introductions were made.
We were in and more importantly I hadn't lost our first RPO contract in only the second week!
What or who has been the biggest inspiration in your career?
As mentioned previously my Great Uncle, Syd, was a big inspiration to me. He was articulate, always immaculately dressed, intelligent, witty, meticulous and wealthy.
I have no shame in admitting I was motivated by the romance of having money – and Syd had it. If I could be like him, then I would be happy.
Lots of people in small ways have also helped inspire me. I have a friend who does ultra-marathons – running 100 miles in one go – that inspired me to do Tough Mudder! Lots of people we've employed have inspired me in the way they've had the courage to just go for it and take something on.
What do you like most about your role?
There's always a challenge, always a goal. I'm a problem solver at heart, that's the design engineer in me. Fix the problem and find a better way of doing it. It's the same philosophy in RPO - take a process and constantly develop it. Never be satisfied with the status quo.
What's next on your career bucket list/what's getting you fired up every morning?
The international challenge is getting me fired up. It's one thing being an expert in the UK market. But how do we become the experts in every country?
It's a global journey and I've made it no secret that I'd consider living abroad one day, perhaps in Australia where I have family connections.
What's been your best night out at BPS?
There have been lots of great nights! The day we won the Hyder contract we were really elated.
Drinks flowed and we felt like kings of industry! I'd had a few too many when I got the train home. So much so that on the way home I got off the train at Reading, ran into The Oracle shopping centre and bought my-then girlfriend, later wife, a Gucci bracelet!
The next morning I woke up and found the receipt. Let's just say I really didn't have the finances to have afforded such a gift! Oops!
If you had to give one piece of career advice to others…
Work hard and always try to improve. If that's all you do then you'll be fine. There's no substitute for working hard. That's as much as you can expect from anybody. You'll go home and know you've earned the success that'll follow.