Contracting Account Manager - AMERICAS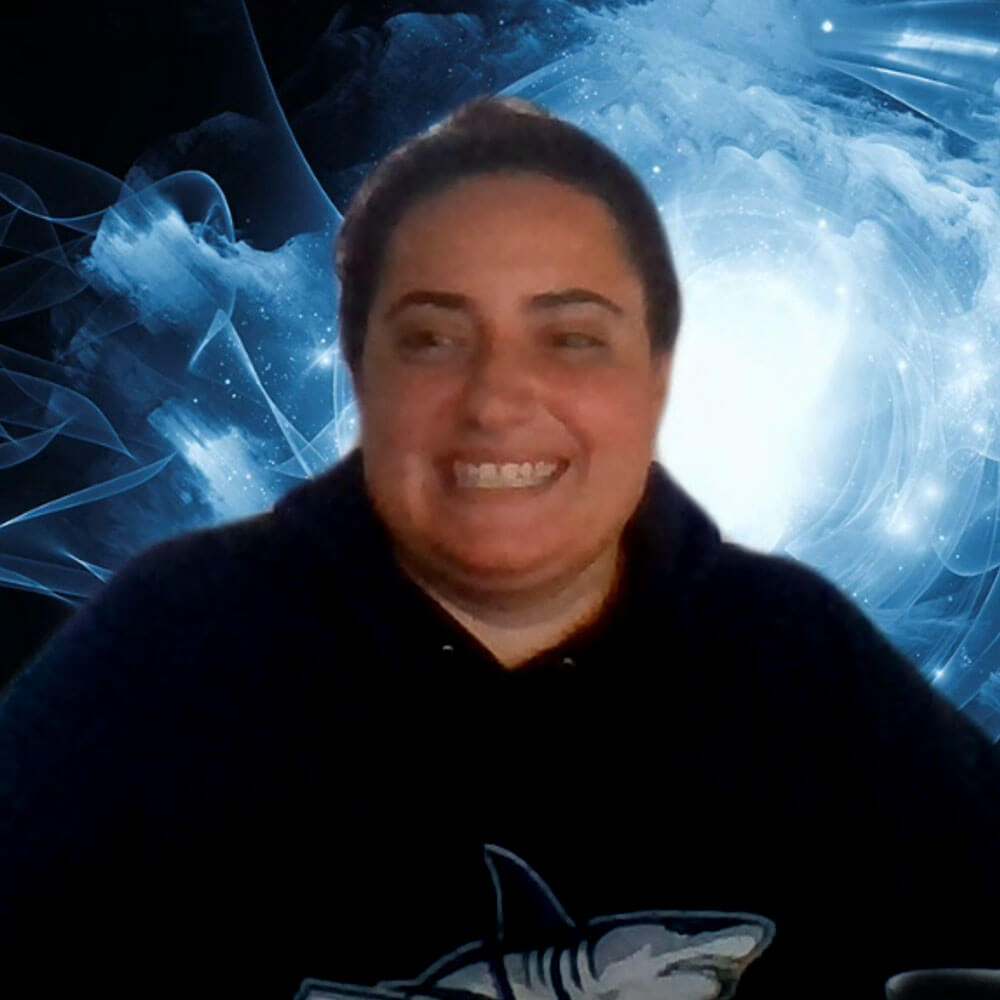 Jackie Zaffos is another great success story at BPS World.
In just over 2 years at BPS, she's tackled our Hubspot database and provided exceptional sales and marketing support, but she's not taking her foot off the gas. Her hunger to learn and develop has led her to play a leading role in some of our most successful disaster relief projects in the States and she's recently turned her hand to writing Government bids. Is there anything Jackie can't do?
Let's leave it to Jackie to explain more about her time at BPS and her aspirations for the future.
What's your full name?
Jacqueline Ariel Zaffos.
Have you ever had a nickname? If so, what?
I get called Jackie a lot because it's shorter. In high school they used to call me Jay-Z. I'm quite attached to that nickname.
How long have you been at BPS?
I started in April 2018.
How did you find out about BPS?
I was just finishing grad school and was going to take a job selling life insurance. Then one day, a former BPS colleague was a customer at my dad's restaurant. He got my number and called me to tell me I shouldn't go into life insurance. He asked me to take a look at the job description for the role at BPS. I did. I ended up meeting the team and the rest is history.
How have you found your time at BPS?
I've really enjoyed it. I'm so glad I work with such a warm team and am part of a company where people care about you and take an interest in you. Everyone knows your name and that means a lot to me.
How has BPS changed in the time you've been in the business?
In a lot of ways, yes. As a business in the US, we've grown a lot and we've had our own challenges as a start-up here.
But has BPS changed much? I'd say no, but for all the right reasons. People have always been at the core of BPS. The business really helps to support people and their growth and development. That has always been the same and remains the same through good periods and the more challenging times. I hope that never changes.
Has your role changed?
I always joke that I don't really have a job, I have a lot of jobs. When I came first came in, I was in sales and marketing. A lot of my role was focused on HubSpot and social media as there was a need to build a database. Once we were in a good place with the database, I became involved in a lot of other projects, like our Marshall Islands contract. I still do some marketing and support sales, but I'm involved in a lot more now which keeps me really motivated.
What's your proudest achievement?
The Marshall Islands stuff is really cool. I can still remember the first hurricane project we went into. It was a huge deal.
We're a great team. We've grown a lot and it's great to see how far we've come.
We've started to move more into government bids and think securing lots of those will be our proudest achievement.
What's your favourite memory at BPS?
When I first started, Simon came to the States. He spent time 1 to 1 with everyone here which really made sure the US team really felt part of the wider business and didn't feel isolated.
What's next for you?
I've enjoyed being involved in writing government bids. Hopefully in the future we'll be winning lots of government contracts and delivering on them. In terms of my role, I'd like to do some account management, some travel and to develop professionally and personally.
Describe your experience at BPS in 3 words.
Challenging, rewarding and chaotic.
What 4 people, living or dead, would you invite over for dinner?
Right now, given what's going on (the Coronavirus pandemic) I'd invite my family.
If you were on Death Row – what would be your final meal?
I would have McDonald's chicken nuggets in there. They're my favourite food on the planet. I also really like Indian food. Liam took us to Chutney Jacks, an Indian restaurant by the Maidenhead office. Hands down the best Indian food I've ever eaten. For dessert, a chocolate Martini with a chocolate chip cookie.
What do you do for fun?
I love to fish in the ocean, but only on a boat. I love my dog. I like sports and watch a lot of basketball. I'm a homebody, so anything at home with my fiancé and my pup and I'm happy.
Sum yourself up in 3 words
Energetic, dedicated and loud.
Who would play you in a film about your life?
It would definitely need to be someone boisterous and outgoing. I'm a huge fan of Ayesha Curry. She loves to cook, she's really fun and she always tries to do what's best, so I'd go for her.
If you could choose a superhero power, what would you choose? And why?
Teleporting. I love to travel but flying takes too long.
What TV show or film are you ashamed to admit you love?
Bob's Burgers. I will watch it religiously. I can probably recite every word to every episode. I watch it every night before I go to bed.
Come on then, karaoke, what would you sing?
That's based on mood but something where your vocal skills don't have to shine through. Actually, Fight Song by Rachel Platten, I really like that song.
Thanks Jackie and looking forward to hearing more about your successes with the Government bids.