Head of People and Culture (EMEA) - Team EMEA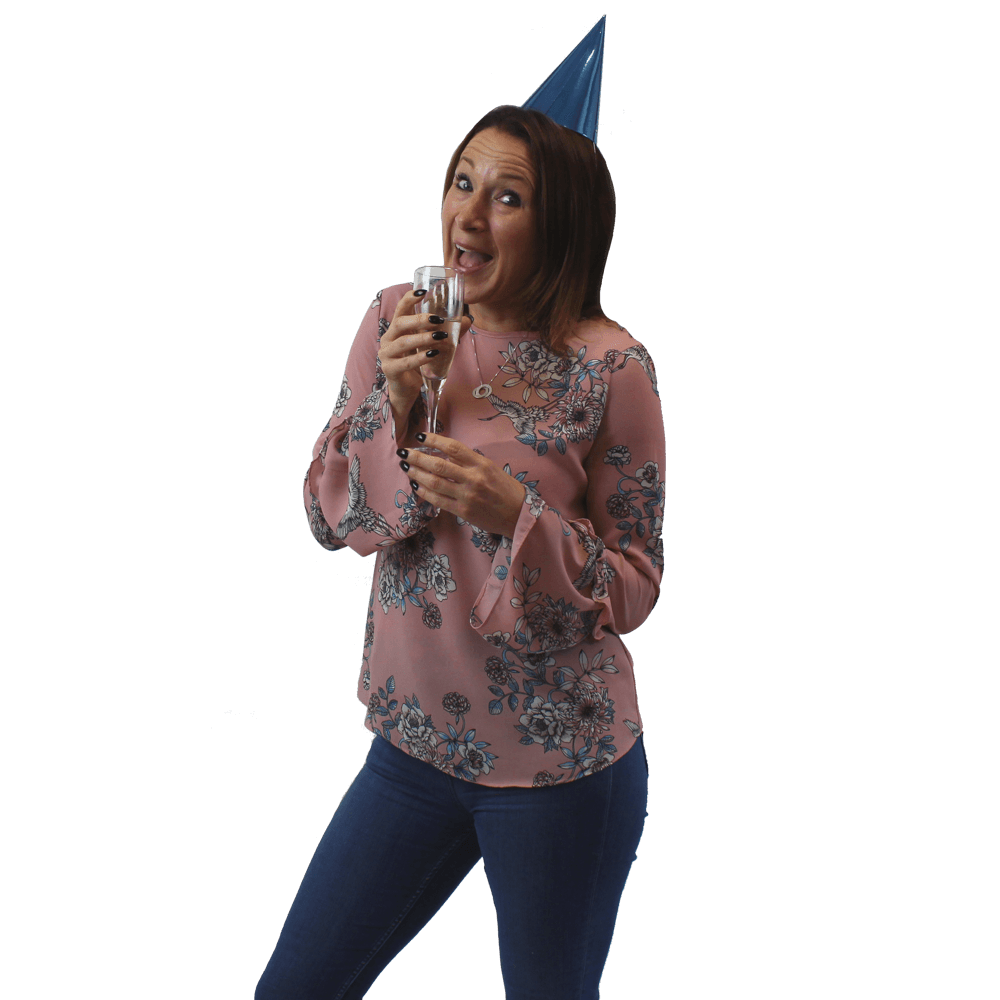 We love shouting about our unique people culture and the way we help our employees grow. But how do we practice what we preach? And who are the faces bringing it all together?
Taking our values and turning them into a living and breathing concept doesn't just happen by accident.
Every journey needs definition and well-thought out processes to bring the whole thing to life. Thankfully, we've got Jo Rapley to beat the drum and help create the method that drives the magic.
Over to you, Jo…
When did you join the company?
I joined BPS World in September 2016.
What was your initial role?
People and Culture Manager.
What's your current role?
I'm still the People and Culture Manager! Once Rach (Rachael Allen, Head of People and Culture) had moved to the States there was an opening in the UK for my role.
How did you find out about BPS World?
Funnily enough I knew Rach from a previous company and recruited her! We were at a party years later, I mentioned I was looking to leave teaching, and the vacancy came up in conversation. The rest is history.
What attracted you to BPS World and recruitment?
My background was in recruitment before teaching so I knew the industry. The role itself appealed to me because of its variety and the fact that BPS was in such an exciting place with regards to global expansion and growth. The potential was clearly there.
Use three words to describe your personality.
Tricky but I've gone for energetic, positive and hard working.
Describe a typical day in your role.
There isn't really a typical day and that's what makes the role so attractive. I suppose the job title gives it away. It covers all manner of things associated with employee relations. For instance, I might be in a workgroup on increasing people engagement or analysing data related to surveys and using that to come up with ideas and recommendations.
Other projects include defining our manager and company behaviours. I'm also responsible for designing and delivering our Shining Stars Programme, with the aim of nurturing future managers in the business.
What's been your biggest career accomplishment?
My most recent was being recognised with the IRP Best People Development Business Award in 2017. To be at the ceremony and to go up on that stage was a proud moment.
What's been your biggest personal accomplishment?
Climbing Ayers Rock when on the verge of pneumonia! That was quite an accomplishment. I had all sorts of visions of being airlifted away but I was on the other side of the world and determined to do it.
That and overcoming my fear of freezing cold water by confronting the Arctic Enema while completing Tough Mudder.
What's been the biggest professional challenge you've faced?
Transitioning back from education into the corporate environment. It was a culture shock to say the least. The way you self-manage, the way you plan your day is so different. In teaching the curriculum is laid out and your job is to go into classrooms and deliver. But in this environment you've got to be your own person and work with the business to understand where you're heading.
What or who has been the biggest inspiration in your career?
I thought long and hard about this one and I'd have to say my dad. He worked very hard before retiring and he was very dedicated. He's the sort of person who sets goals and goes out there to achieve them.
Who was your mentor when you were first starting out?
Probably my first manager in recruitment. There was a well-developed career pathway and that particular manager mentored me.
What are the lessons on people and engagement you'd like to pass on? Communicate, communicate, communicate. It needs to be two-way, honest and clear. If you get that right then you can continually discuss what's required and everything else follows.
In what ways have you seen your colleagues grow and develop?
Two people. Kirsty (Packer) joined as a resourcer and progressed to a consultant role. Then she moved into an internal recruiter role and has demonstrated a clear passion for all things people. She expressed an interest in moving into our team and is now the Learning and Development Executive. The business is consequently supporting her towards gaining a CIPD qualification and she's been on a journey.
Also, Kelly (Laine) joined us as a recruiter in engineering. She's always had a keen desire to grow and develop. She's moved up to Head of Recruitment Delivery and has a real thirst for learning and has earnt professional qualifications.
It goes to show if you're passionate and hungry enough then BPS World is here to support you.
Why do you think BPS retain so many staff?
It's the people culture. The underlying belief that people can be more, and a culture underpinned by our four values. We live and breathe those values and the people we are, our socials, it all pulls us together.
What do you like most about your role?
Variety again! Interaction with people, a real passion for people. Throughout my career, in recruitment and teaching, I've always been involved with people.
When I finished my degree I started a PhD and was working alone in science labs. Just me and experiments. It was a long six months and made me realise I needed to be surrounded by others.
What's next on your career bucket list/what's getting you fired up every morning?
The global journey we're on and the challenge that poses in relation to maintaining high levels of engagement.
What's been your best night out at BPS?
Too many to mention! If I had to choose one I'd go with last summer's boat trip along the Thames. It was a reward for hitting our quarterly objectives, the sun was out, we saw all the sights and it was a really good night. It was an added bonus and we were all in it together, celebrating success as a team.
If you had to give one piece of career advice to others…
Constantly ask for feedback. You need to know what to do better and how to grow.
Continually reflect and assess your progress and career goals. You need to know how well you're doing and what you need to change. Focus on your goals and carve out a pathway on how to get there.