Account Manager - Team EMEA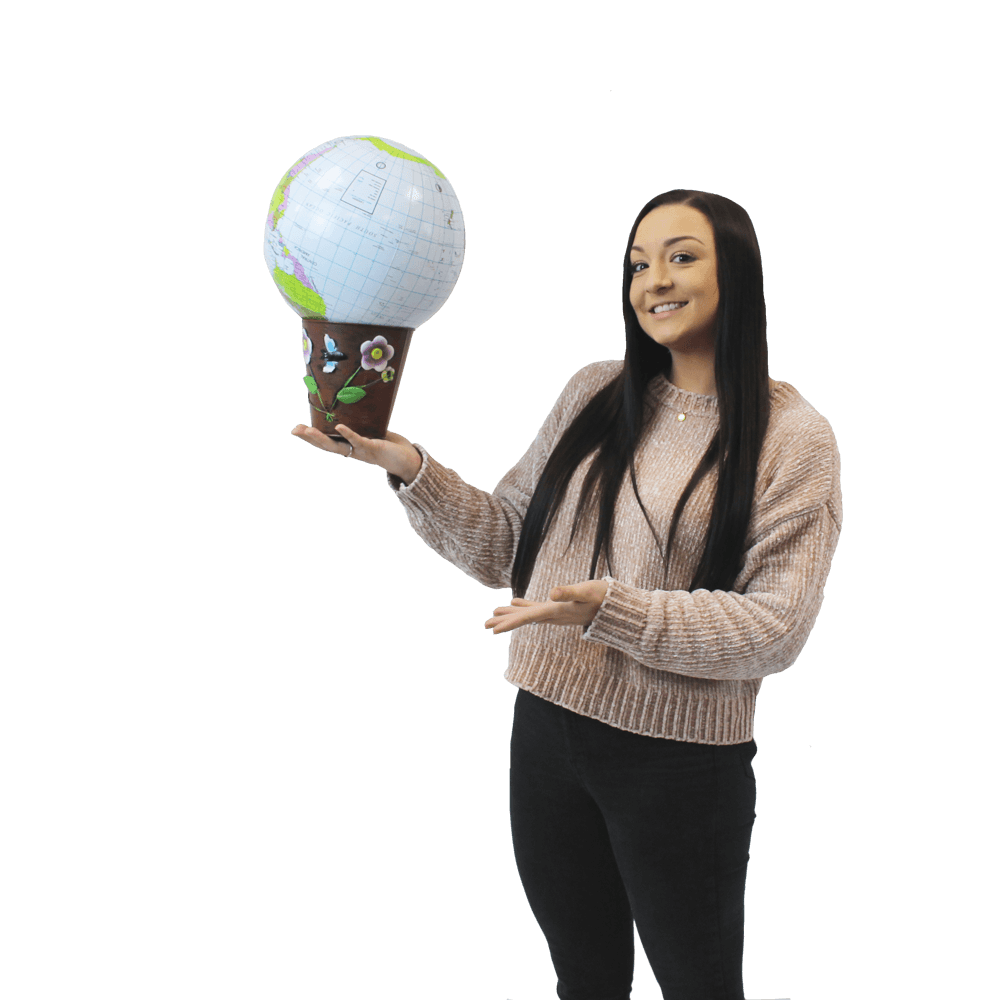 We love people who want to rise through the ranks and achieve their goals. And when it comes to supporting ambition we're with our employees all the way.
Tallie Guy is a great example of someone who's living and breathing our founding purpose: 'people can be more'. Having joined BPS as an Apprentice just over four years ago, Tallie is now an Account Manager for one of our biggest clients, STANLEY Security.
She has a real determination to succeed and we can't wait to see what Tallie will go on to achieve in her career at BPS World.
If you're considering doing an apprenticeship, let Tallie tell you in her own words why you should 'go for it'....
When did you join BPS World?
Four-and-a-half years ago. In July 2015, shortly after I finished my A-Levels.
What was your initial role?
I joined on the Rising Stars apprenticeship programme as a Recruitment Resourcer.
What's your current role?
I'm now an Account Manager.
How did you make the move to account management?
After I finished the apprentice programme, I became a Recruitment Consultant. Then about two-and-a-half years ago, I was promoted to Account Executive where I worked in a more client facing role. Then when we won another major client, STANLEY Security, we needed an Account Manager to look after client and stakeholder relationships, so I applied for the role and the rest is history!
How did you find out about BPS World?
A job board, I think. It was so long ago; I can't really remember!
What attracted you to BPS and recruitment?
They say most people fall into recruitment, but I chose to go into the industry. I liked the idea of working in an office, and knew I wanted a job where I could meet and speak to a variety of different people. It sounds a bit cliché, but I liked the idea that I could help someone find their dream job!
Use three words to describe your personality
Determined, resilient and outgoing.
Describe a typical day in your role?
There isn't really a typical day. No two days are the same and that's why I love my job! I could be getting up at 4am and catching a flight to go and see a client in Europe. Or I could be coming into the office to work with the team, speaking with hiring managers, booking interviews or negotiating offers of employment. It's really varied.
What's been your biggest career accomplishment?
There's not one single standout thing for me. In general, I'm just pleased with how much I've learnt and accomplished in my career so far at BPS. When I look back on my journey and what I've achieved in four-and-a-half years, I'm really proud. I genuinely learn something new in my role every day.
What motivates you most in your career?
Having a career that I can look back on in years to come and be proud of.
Where do you see your BPS career journey going?
Who knows! I'd really like the opportunity to mentor and coach. I'd like to help take someone on a similar journey that I've been on at BPS. Helping someone move from an entry level role and beyond. Getting them up to speed with the industry and seeing what they can achieve. That's something I think I'd find really rewarding.
In terms of my day-to-day role, I'm really enjoying what I'm doing at the moment. I love working in a more client-facing role, so I probably wouldn't choose to go back into a recruiting seat.
How do BPS help you achieve your goals?
I've had help from so many people in so many different ways. I've learnt a lot from my managers in my time here. I've had a few and each has had very different management styles. It's also really helped that people have had faith in me, which has really encouraged my development.
What advice would you give to future apprentices and those thinking about apprenticeships?
If you don't want to sit in a classroom for the next three/four years, do it! You'll get a good qualification and there's opportunities to progress quite quickly if you put in the hard work.
I'd definitely say, "go for it". Doing an apprenticeship was 100% the right thing for me to do. I wouldn't change a thing.
What do you like most about your role?
I'd say the best part of my job is speaking to such a variety of people on a daily basis. In my role, I'm frequently having strategic conversations with senior leaders in global businesses. At 23-years-old, that's pretty cool!
I also love seeing the progression made by the team around me. Watching people come in at entry level roles and then seeing how quickly they progress is special.
What's been your best night out at BPS?
Any night when we've celebrated hitting our quarterly target has been a great night. Everyone is buzzing! If I had to pick one, I'd probably say the summer boat party!
If you had to give one piece of career advice to others…
Get out of your comfort zone and have confidence in yourself. If someone is giving you the responsibility, they obviously think you'll get the get the job done well, so just say 'yes' and you'll work it out along the way!