Head of Finance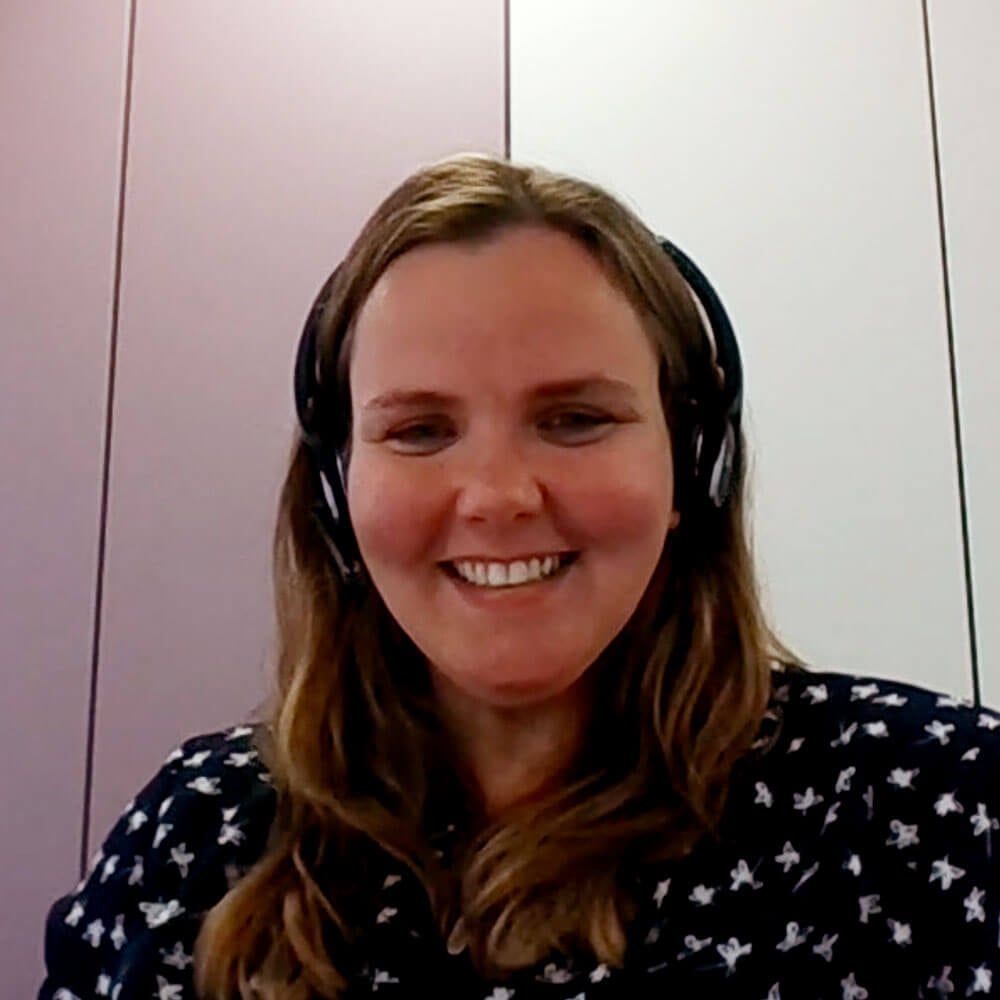 With our global footprint continuing to grow, we need our Financial Controller to have the ambition and ideas to support us on this exciting journey.
Introducing Victoria Sanvitale-Williams.
Victoria's passionate about the value the finance department can add to a business and wants to make sure we know that they don't "just do the books".
She's had some interesting experiences and has overcome a number of challenges in her career. But what's it like to be a female in finance? Who inspires her? And just how much can you fit into your first year at BPS World?
We'll leave it to Victoria to tell you more.
When did you join the company?
I joined the company exactly a year ago – the day after company day and the Christmas party 2018!
What's your role at BPS?
I'm the Financial Controller.
How did you find out about BPS World?
By accident! I was looking for a permanent job as I'd taken an interim role while I was looking for my next career move. I thought I was applying for a job through an agency. Apparently, I wasn't and was applying for a job at BPS World.
What attracted you to BPS World and recruitment?
Once I'd realised where I was applying to work, it was the process itself which really impressed me. Having trained at one of the 'Big 4' Firms, I was contacted by lots of recruiters who just wanted to put me forward as a candidate. They didn't have any interest in getting to know me and often, they didn't have the nicest phone manner. This meant that when BPS called, I gave them a bit of a hard time and was quite direct. But talking to BPS was a completely different experience to dealing with the other recruiters. They listened to me for a start – which was great!
The way BPS presented themselves really stood out. I remember seeing a video that Simon, the CEO, made about the role. That personal touch really made me want to work for the business.
Use three words to describe your personality
Sensitive, outgoing and cheery.
Describe a typical day in your role.
There hasn't been a typical day since I started at BPS. When it's broken down, my role is quite simple. I have to make sure people get paid and that the business remains profitable. Sounds easy, but it's not. On a daily basis I can be working with every department in the business. It's a juggling act. I'm dealing with questions, while doing some analysis in the background, checking that systems work and that all of the information is in the right place.
What's been your biggest career accomplishment?
That's a hard question. Getting through my training contract was very difficult. But I think helping to commercialise a previous company and making everyone a bit more financially savvy across the business was a real accomplishment. I enjoyed making everyone more understanding of the role and value of finance.
What's been your biggest personal accomplishment?
I've got two. Buying my first house. I was finally independent and had that house with a garage! And climbing Mount Kinabalu in Borneo when we were on our honeymoon.
What's been the biggest professional challenge you've faced?
I can think of two and actually, they're interlinked. Firstly, being a female in a male dominated profession, but that's something I'm very used to. And secondly, dealing with the implications of global change.
In my last job, I was in a situation where I faced both challenges. We signed a deal the week before the Brexit vote. It went from a profitable deal to an unprofitable deal in a matter of days. To rectify things, we had to work closely with several different cultures where there are real differences between men and women in the workplace and how they are treated and respected. I found that very difficult because in my role, I was the one trying to drive a resolution but unfortunately because I was female, my voice wasn't always heard. That was hard and was a real eye-opener for me. Fortunately, this isn't a situation I've found myself in since.
What or who has been the biggest inspiration in your career?
From a career and empowerment point of view, Dame Stephanie Shirley, a Philanthropist. She's an amazing lady and has done a lot for women in the workplace.
Who was your mentor in your career?
I didn't really have a mentor who guided me through accountancy, but I have met some very interesting people in my career. One of our main stakeholders in a previous company was an ex-lawyer, so he taught me a lot about how to interpret law, which really helped me from a commercial point of view.
What do you like most about your role?
I like the fact that I have to know what's going on in all areas of the business and that it's never ever quiet.
In my role, it's really important to unearth any problems, get to grips with things and to be open and honest with people.
What's been your best night out at BPS?
Last year's Christmas party. I was due to start at BPS the day after, so it was a great opportunity to meet everyone from around the world. Partying and seeing the CEO on the dancefloor with everyone made me sure BPS was the company for me.
What was it like training at one of the 'Big 4' Firms?
It was a great experience but it made me realise that I wanted to work for an SME rather than a large company. The training was really challenge and at the end of it, I was sure I wasn't a 'typical 'Big 4' accountant.
What were the benefits of training at a 'Big 4' Firm?
During my training, I spent a lot of time with audit. Really getting to grips with everything that's going on in a business has meant that I now look at things and think 'what isn't working and how can I fix it?'. It's been really useful and has given me a real drive to make sure that finance don't just sit in the corner and quietly do the books.
I guess I didn't realise how much I'd learnt until I left. It's a great training ground, but for me the best bit about coming out of the 'Big 4' is being able to apply what I've learnt.
What are the differences between working for a large organisation vs an SME?
I feel as though you're taken more for who you are at a smaller business, there's less pressure to be a certain way.
You also get more fluidity. At BPS, I get to work closely with the CEO and senior management whereas in a larger business, there are usually more people involved in projects and more steps in the process.
It's the speed and the opportunity to get your arms around everything in the business which I really enjoy.
How have you found the opportunities at BPS?
As a business we're expanding globally, which has been really exciting and has given me lots of opportunities.
Not long after I'd started with BPS, I met up with a former colleague for a catch up. I found myself telling him that in my first few months, not only had I gotten to grips with a new industry, and helped introduce a new forecasting system to the business, I'd also helped set up an Irish entity! Given that the project of setting up a new entity can take years in a larger business, it was no wonder he looked quite shocked!
Our expansion has also presented opportunities for our Finance Apprentice, Oliver. What an opportunity for him to be involved in different projects and exposed to different rules and regulations so early on in his career. As a smaller business, things are always changing and quickly. It's never dull!
If you had to give one piece of career advice to others...
Keep your options open at all times and don't settle for second best. Oh and work hard to get as far as you can early on in your career.
Finally, if you weren't in finance what would you be doing?
I'd love to work with children with special needs.
These are our stories...