Privacy Policy
At BPS we take your privacy seriously. We understand that you've trusted us with your information, and it's our duty to protect it.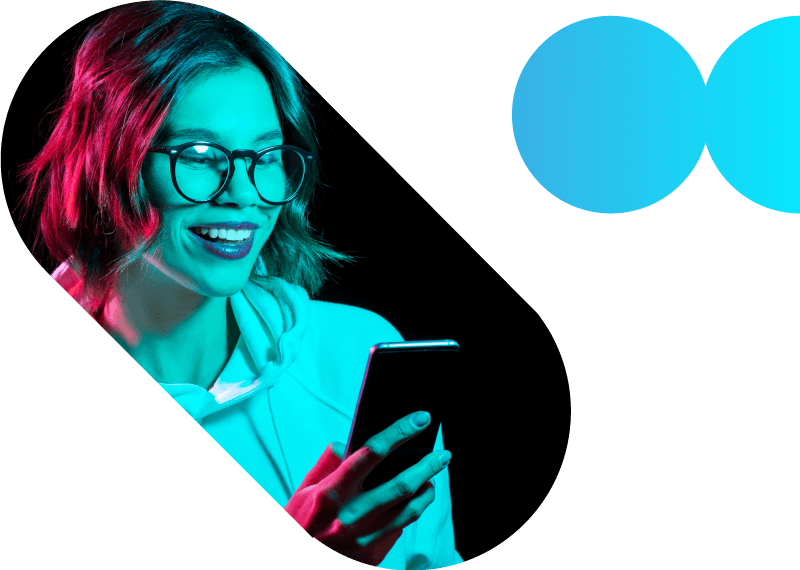 We've laid out our Privacy Policy below.
It explains:
What information we collect and why we collect it.
How we use and process that information.
The choices available to you, your rights, and how to update and access your information.
This is important to us because we know how important it is to you.
Please take the time to have a read through and check the small print carefully.
Our Privacy Terms
Company Website
Terms of use and legal restrictions:
This legal notice applies to the entire contents of the Website under the domain name BPS-World.co.uk/.com ('Website') and to any correspondence by email between us and you. Please read these terms carefully before using the Website. Using the Website indicates that you accept these terms. If you do not accept these terms, do not use the Website. This notice is issued by BPS Limited.
BPS may revise this legal notice at any time. You should check the Website from time to time to review the current legal notice, because it is binding on you. We will send any necessary updates should this Privacy Policy change. Certain provisions of this legal notice may be superseded by expressly designated legal notices or terms located on particular pages at the Website.
To the maximum extent permitted by the applicable law, you waive any right and obligation regarding prior information, subsequent confirmation, rights of withdrawal or cooling-off periods set forth in any distance selling or electronic commerce law
1. Use of Site:
1.1 BPS Limited authorises you to view, download and print materials from the Website only for your personal, or your company's commercial use, and only on the following basis:
(a) no documents or related graphics or any other materials at this Website are modified in any way;
(b) you retain all copyright and other proprietary notices contained in the original materials and on any copies of the materials.
1.2 Unless stated otherwise, the copyright and other intellectual property rights in all material at the Website are owned by BPS Limited or its licensors. For the purposes of this legal notice, any use of the extracts from the Website other than in accordance with clause 1.1 for any purpose is prohibited. If you breach any of the terms in this legal notice, your permission to use the Website automatically terminates and you must immediately destroy any downloaded or printed materials from the Website.
1.3 Subject to clause 1.1, no part of the Website may be reproduced or stored on any other website or networked computer environment for any purpose.
1.4 Any rights not expressly granted in the terms of this notice are reserved, including BPS Limited's right to terminate your authorisation to use any services at the Website and to delete any one or more of your related accounts, with or without cause, immediately and at any time.
2. Use of Software
2.1 If you download software from the Website ("Software"), use of the Software is subject to the license terms in the Software License Agreement that accompanies or is provided with the Software. You may not download or install Software until you have read and accepted the terms of the relevant Software License Agreement.
3. Services Access
3.1 While BPS Limited endeavours to ensure that the Website is normally available 24 hours a day, BPS Limited shall not be liable if for any reason the Website is unavailable at any time or for any period.
3.2 Access to the Website may be suspended temporarily and without notice in the case of system failure, maintenance or repair or for reasons beyond BPS's control.
4. User Submissions
4.1 Other than personally identifiable information which is covered under our Privacy Policy, any material, information or other communication you transmit or post to this Site ("Submissions") will be considered non-confidential and non-proprietary. BPS have no obligations with respect to the Submissions. BPS and its designees will be free to copy, disclose, distribute, incorporate and otherwise use the Submissions and all data, images, sounds, text, and other things embodied therein for any and all commercial or non-commercial purposes.
4.2 You are prohibited from posting or transmitting to or from the Website any material that would violate any law, including any material:
(a) that is threatening, defamatory, obscene, indecent, seditious, offensive, pornographic, abusive, liable to incite racial hatred, discriminatory, menacing, scandalous, inflammatory, blasphemous, in breach of confidence, in breach of privacy, or which may cause annoyance or inconvenience; or
(b) for which you have not obtained all necessary licences and/or approvals; or
(c) which constitutes or encourages conduct that would be considered a criminal offence, give rise to civil liability, or otherwise be contrary to the law or infringe the rights of any third party, in any country in the world; or
(d) which is technically harmful (including, without limitation, computer viruses, logic bombs, Trojan horses, worms, harmful components, corrupted data or other malicious software or harmful data).
4.3 You may not misuse the Website (including without limitation by hacking).
4.4 BPS Limited shall fully co-operate with any law enforcement authorities or court orders requesting or directing BPS Limited to disclose the identity or locate anyone posting any material in breach of clauses 4.2 or 4.3.
5. Links to and From Other Websites
5.1 Links to third party websites on the Website are provided solely as a convenience to you. If you use these links, you will leave this Website. BPS Limited has not reviewed all of these third-party sites and does not control and is not responsible for any of these websites or their content or availability. Thus, BPS Limited does not endorse or make any representations about them, or any information, software or other products or materials found there, or any results that may be obtained from using them. If you decide to access any of the third-party websites linked to this Website, you do this entirely at your own risk.
5.2 If you would like to link to the Website, you may do so on the basis that you link to, but do not replicate, the home page of the Website, and subject to the following conditions:
(a) you do not remove, distort, or otherwise alter the size or appearance of the BPS logo;
(b) you do not create a frame or other browser or border environment around the Website;
(c) you do not in any way imply that BPS Limited is endorsing any products or services other than its own;
(d) you do not misrepresent your relationship with the Company nor present any other false information about BPS;
(e) you do not otherwise use any trademarks displayed on the Website without express permission from the owner of those trademarks;
(f) you do not link from a website that is not owned by you; and
(g) your website does not contain content that is distasteful, offensive or controversial, infringes any intellectual property rights or other rights of any other person or otherwise does not comply with all applicable laws and regulations.
5.3 BPS Limited expressly reserves the right to revoke the right granted in clause 5.2 for breach of these terms and to take any action it seems appropriate.
5.4 You shall fully indemnify BPS Limited for any loss or damage suffered by the Company or any of its group companies for breach of clause 5.2.
6. Registration
6.1 Each registration is for a single user only. BPS Limited does not permit you to share your username and password with any other person nor with multiple users on a network.
6.2 Responsibility for the security of any passwords issues rests with you.
7. Disclaimer
7.1 BPS Limited does not warrant the accuracy and completeness of the materials or services at the Website. BPS Limited may make changes to the materials and services at the Website, or to the products and prices described in them, at any time without notice. The materials and services at the Website may be out of date, and BPS Limited makes no commitment to update the materials and services at the Website.
7.2 The materials and services are provided "as is", without any conditions, warranties or other terms of any kind. Accordingly, to the maximum extent permitted by law, the Company provides you with the Website on the basis that BPS Limited excludes all representations, warranties, conditions, and other terms (including without limitation, the conditions implied by law of satisfactory quality, fitness for purposes, and the use of reasonable care and skill).
7.3 Information published at this Site may refer to products, programs or services that are not available in your country. Consult your local BPS Limited business contact for information regarding the products, programs and services that may be available to you.
8. Limitation of Liability
8.1 BPS Limited, any of BPS's group companies and the officers, directors, employees, shareholders or agents of any of them, and any other third party(whether or not involved in creating, producing, maintaining or delivering the Website) exclude all liability and responsibility for any kind of loss or damage that may result to you or a third party (including without limitation, any direct, indirect, punitive or consequential loss or damages, or any loss of income, profits, goodwill, data, contracts, use of money, or loss of damages arising from or connected in any way to business interruption, and whether in tort, contract or otherwise) in connection with the Website in any way, or in connection with the use, inability to use or the results of use of the Website, any websites linked to the Website or the material on such websites, including but not limited to loss or damage due to viruses that may infect your computer equipment, software, data or other property on account of your access to, use of, or browsing the Website or your downloading of any material from the Website or any websites linked to the Website.
8.2 Nothing in this notice shall exclude or limit BPS's liability for:
(a) death or personal injury caused by negligence (as such term is defined by the Unfair Contracts Terms Act 1977); or
(b) fraud; or
(c) misrepresentation as to a fundamental matter; or
(d) any liability which cannot be excluded or limited under applicable law.
8.3 If your use of material, or services on the Website results in the need for servicing, repair or correction or equipment, software or data, you assume all costs thereof.
9. Governing law and Jurisdiction
This legal notice shall be governed by and construed in accordance with English law. Disputes arising in connection with this legal notice shall be subject to the exclusive jurisdiction of the English courts.
10. GDPR Compliance Statement
On May the 25th 2018 the European Union enacted the "General Data Protection Regulation". This regulation has created a Data Protection Law fit for modern-day data requirements. BPS Limited welcome the change and have seen the benefits of the regulation and how this will enhance the quality and service to both B2B and B2C industries.
As a responsible global recruitment partner, BPS Limited has undertaken an internal process and impact review to ensure that our business was GDPR ready.
We reviewed our global office network, the data we use for business activities and our data processing procedures to ensure they would be secure and managed in line with the regulation.
Our business operates in such a way where BPS Limited acts as both a controller and processor for the same client. In these circumstances we operate the same process and procedures regardless of the relationship.
Many of the supplier relationships we operate have BPS Limited acting as the controller. Suppliers within these relationships have received new terms of business to cement these processes and outline liabilities.
Where BPS Limited utilises a supplier, and access to the data held is granted but no ownership is given, we act as processor and, in these relationships, we act in accordance with the rules set out for a data processor in the GDPR document.
This is unless the supplier acting as the controller has provided terms of business to BPS Limited and they have been agreed.
BPS Limited will only accept liability for its own fines, penalties and sanctions if in fact BPS acted on its own instruction without outside influence and interaction.
BPS Limited will not accept liability for any 3rd party fines, penalties or sanctions issued to the supplier. We will not accept any responsibility by association and where required will provide information to the regulator when an appropriate request has issued.
BPS Limited is committed to securing our data by design and we will continually review our systems, processes and procedures to ensure that the business complies with the security requirements of the regulation.
If at any point a data breach is discovered, we will notify all parties in line with the regulatory requirements and act accordingly.
This statement has been provided to you as suppliers for your information and we expect that all suppliers will operate in compliance with GDPR.
Any supplier found to be ignoring the regulation or intentionally putting data shared with BPS Limited at risk of non-compliance will be contacted to resolve the situation, however if an agreement cannot be met then the supplier relationship will be terminated with appropriate notice.
Legitimate Interests and how we process your data
BPS Limited has carefully considered the advice issued by the Information Commissioner's Office (ICO) with regards to determining what constitutes "Legitimate Interests".
Article 6(1)(f) states:
"1. Processing shall be lawful only if and to the extent that at least one of the following applies:
(f) processing is necessary for the purposes of the legitimate interests pursued by the controller or by a third party, except where such interests are overridden by the interests or fundamental rights and freedoms of the data subject which require protection of personal data, in particular where the data subject is a child."
In abiding by these rules, BPS Limited applies a three-part test, in line with the 'lawfulness, fairness and transparency' principle.
While this is not an explicit directive, BPS Limited has made the decision to comply with the following before processing.
Purpose test – is there a legitimate interest behind the processing?
Necessity test – is the processing necessary for that purpose?
Balancing test – is the legitimate interest overridden by the individual's interests, rights or freedoms?
The GDPR does not have an exhaustive list of what purposes are likely to constitute a legitimate interest. However, the recitals do say the following purposes constitute a legitimate interest:
fraud prevention;
ensuring network and information security; or
indicating possible criminal acts or threats to public security.
The recitals also state that the following activities may indicate a legitimate interest:
processing employee or client data;
direct marketing; or
administrative transfers within a group of companies.
BPS Limited only processes personal information for certain legitimate business purposes. These include some or all of the following:
where the processing enables us to enhance, modify, personalise or otherwise improve our services and/or communications for the benefit of our customers.
to identify and prevent fraud
to enhance the security of our network and information systems.
to better understand how users interact with our websites.
to provide postal communications which we think will be of interest to you.
to determine the effectiveness of promotional campaigns and advertising.
Whenever we process data for these purposes, we will ensure that we always keep your Personal Data rights in high regard while taking your rights into account.
You have the right to object to this processing if you wish. Please bear in mind that if you do object this may affect our ability to carry out the tasks above for your benefit.
If you would like to submit a Right to be Forgotten or Right to Access request please click here.