People


Labs

.
Collaborative workshops to identify recruitment problems, explore creative ideas and forge the future.
Our Labs focus on the four areas that are most likely to hinder your ability to attract, recruit and retain the right people.
Each Lab is designed to hone in on specific problems and produce real outcomes.
What to expect
The best ideas are formed in relaxed surroundings with trusted partners. People Labs aren't stuffy boardroom meetings. They're fresh, fun and engaging. After meeting with us, we guarantee you'll leave with:
Creative recruitment marketing ideas
An understanding of how you stack up against your competitors
The knowledge needed to move forward as an employer of choice
The confidence that you have the tools in place to alleviate risk
A robust strategy for growth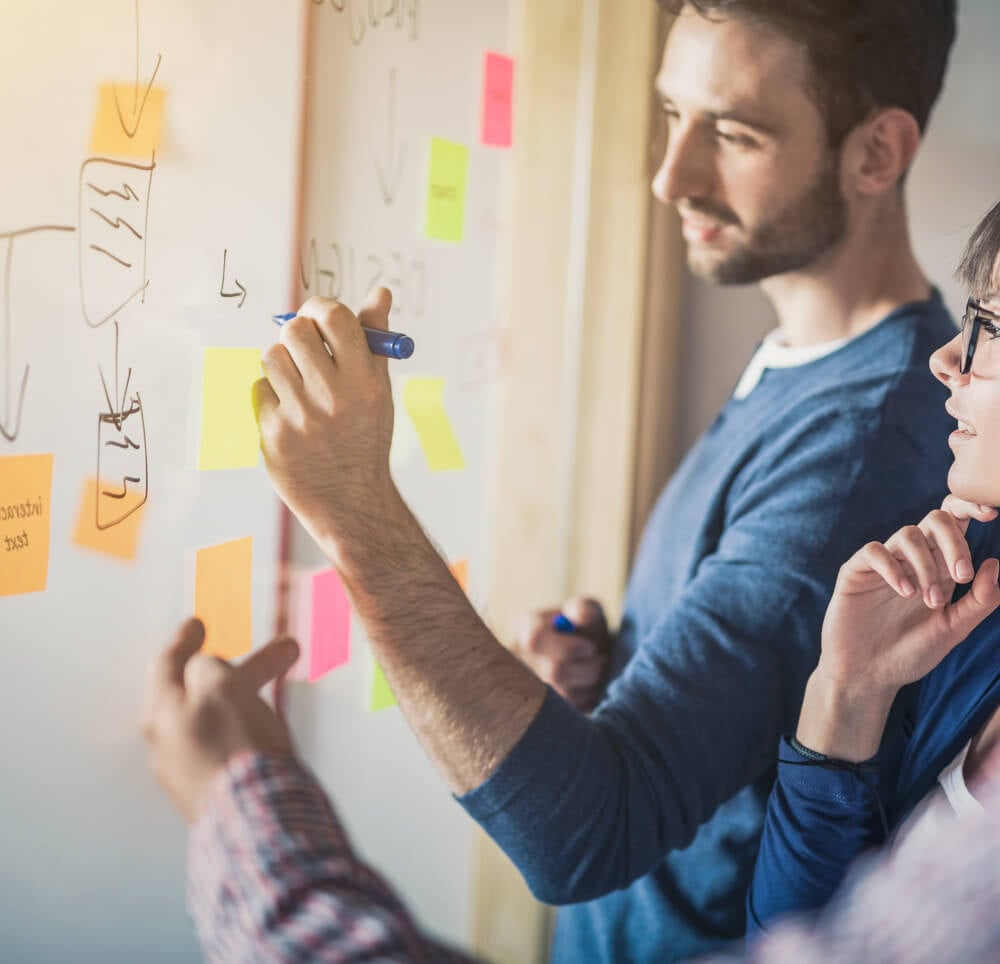 What
People
Say
"The Labs workshop really helped us to 'unfreeze' our current thinking. The session created the momentum and energy required to think more creatively about our values and purpose. The BPS team drove the creative process and the Lab was well worth the time spent."
- Rutger Helbing, CEO @ Devro


"From the first contact I had with BPS, I knew this was a great opportunity. The Lab has really helped myself and team re-look at certain areas of our strategy and given us confidence in others. I highly recommend to any HR leader wanting to get a fresh perspective on their plans."
- Louise Clough, Director of People @ Learning Curve Group

"It's been really refreshing to have a session like this with a recruitment partner."
- Ian Green, Managing Director @ Progress Workforce Development

"Wow. BPS really hit the nail on the head and the creative and messaging produced felt like us, not you. Our people will buy into this and feel the passion."
- Head of Flight Operations @ Leading European low-cost airline
Want to speak to our experts?
Looking to solve your most pressing people challenge?
Fill in the form to find out more about BPS Labs.


You're probably wondering what's in it for us?
We'd be lying if we didn't tell you that our hope is to become your long-term, strategic recruitment partner. But we're also comfortable with you walking away as a life-long friend. There's no obligation here, just the opportunity to get to know each other. All we ask from you is your full commitment. For this to work effectively, we need you to highlight a problem you are facing and the key people from your team in the (virtual) room with our experts for 2-3 hours.