About Us
We provide your HR leaders with a competitive advantage in the ability to attract, recruit and retain the right people. Our unique approach creates cost and time efficiencies at scale.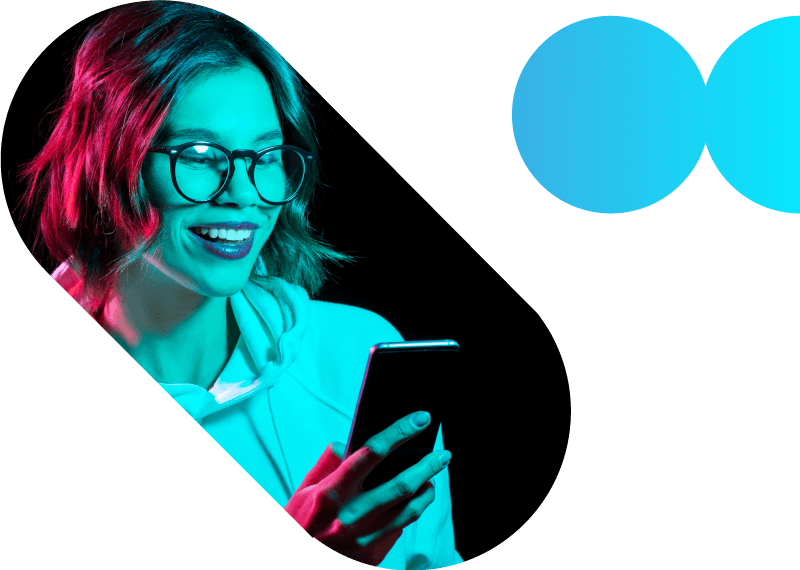 BPS World is a global recruitment partner with 20+ years' heritage across the engineering, technical and professional services landscape. We help organisations like yours achieve enhanced recruitment outcomes through a partnered solution that differs from an agency approach.
We're problem solvers and we spend the time getting to understand you and your unique people challenges. By doing so we're able to develop bespoke recruitment solutions that put your needs first.

But what guides us is our founding purpose - people can be more.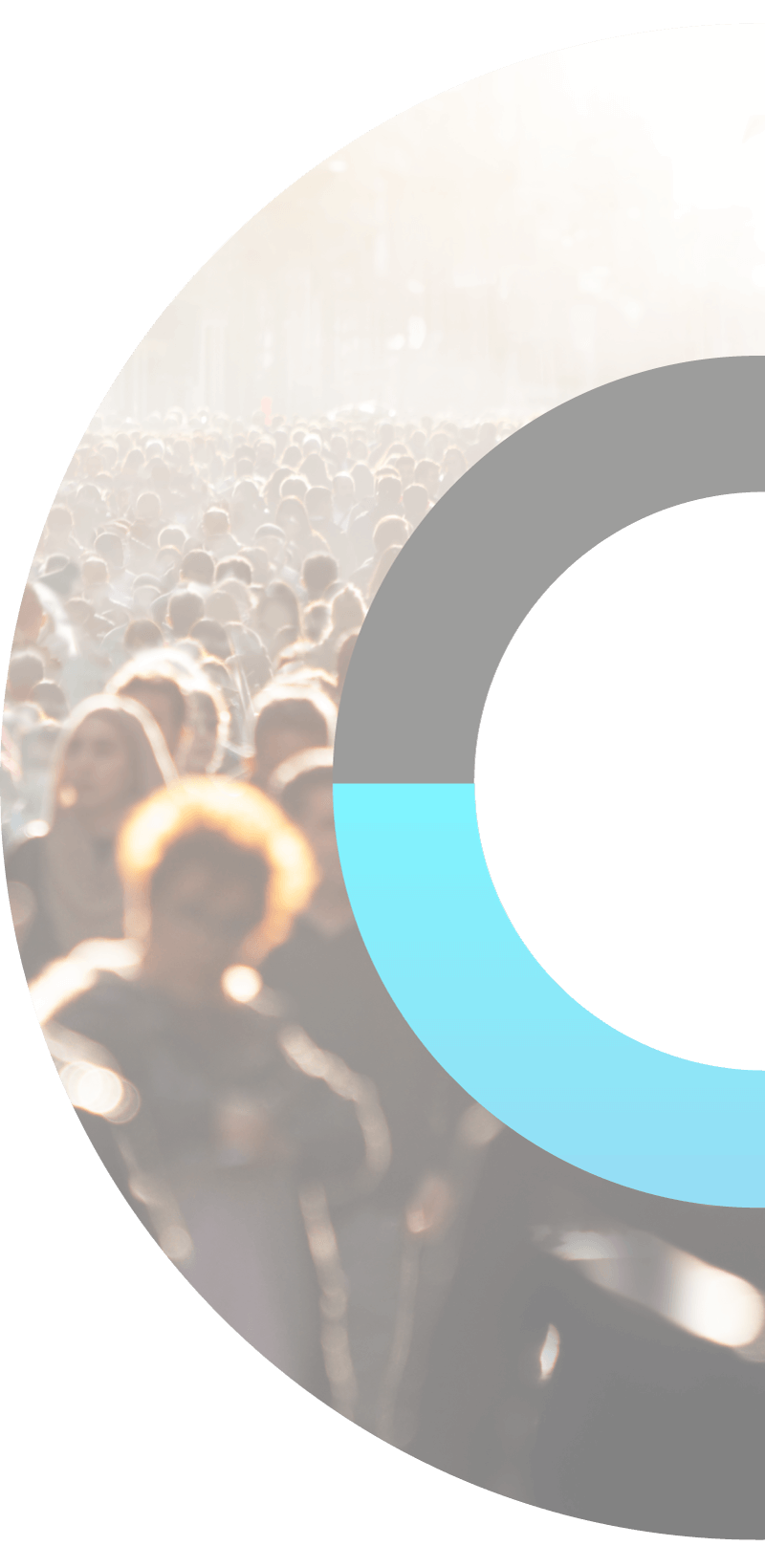 Where We Operate

Our Mission
To be the first name in global talent.
Why We Exist
We believe that people can be more.
Why Choose BPS?
You'll partner with us because you have a recruitment challenge. However, you'll stay with us because you'll recognise the value we can add across your broader people landscape. From process and compliance to attraction and retention, we develop flexible and tailored solutions designed to best meet your unique objectives.
Our Values
We've had our fair share of experiences. This is the story of our growth from retained search partner to global RPO provider.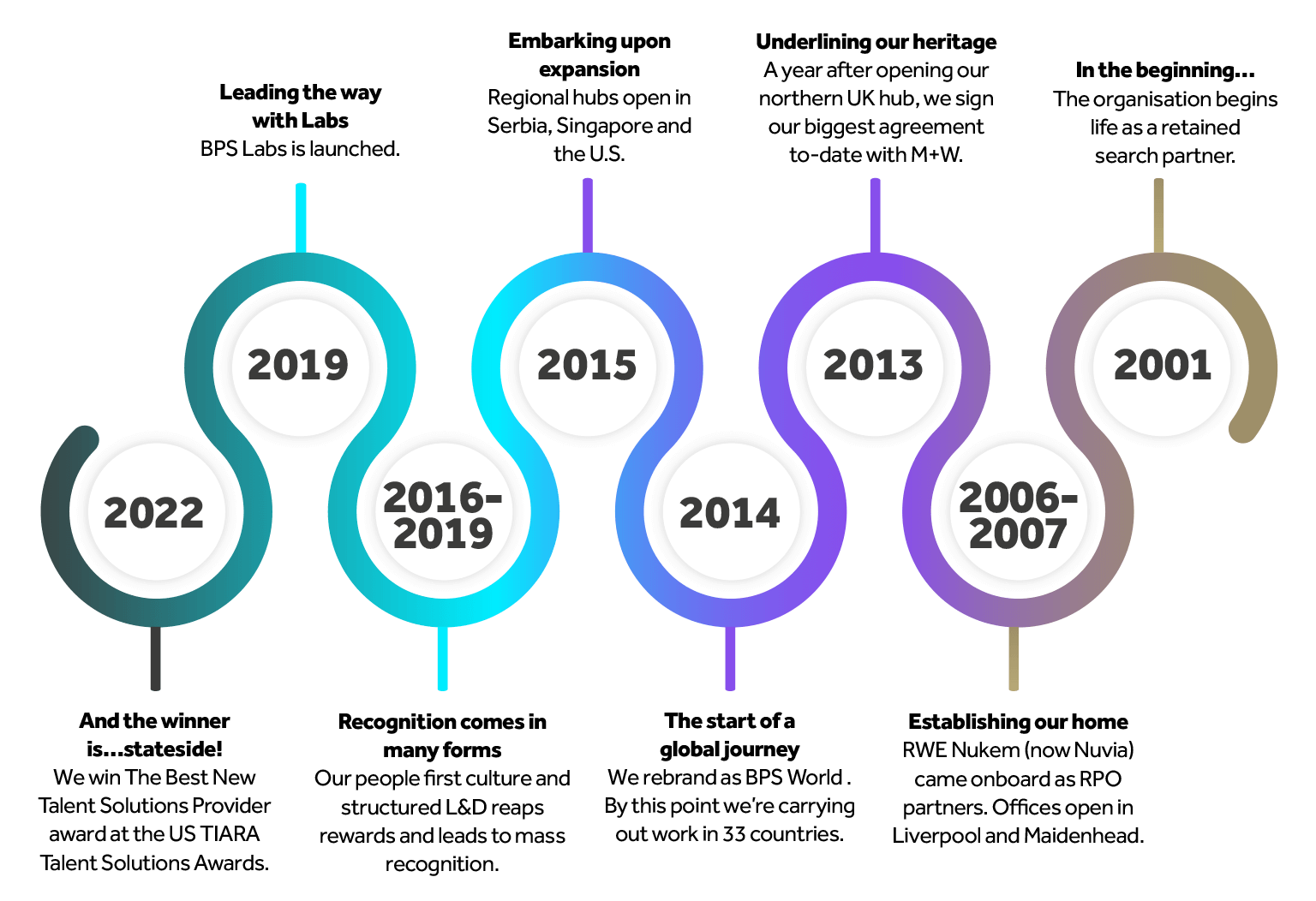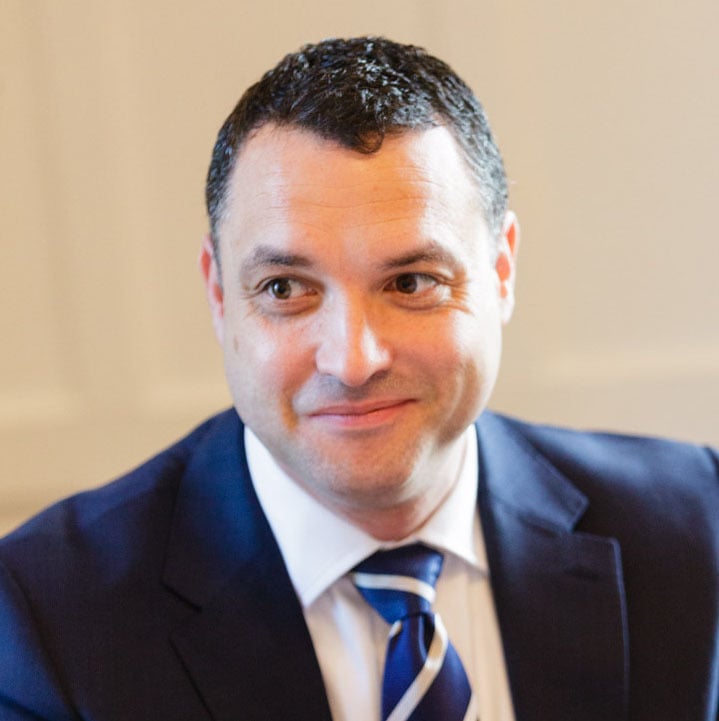 Andy Gunby
Account Director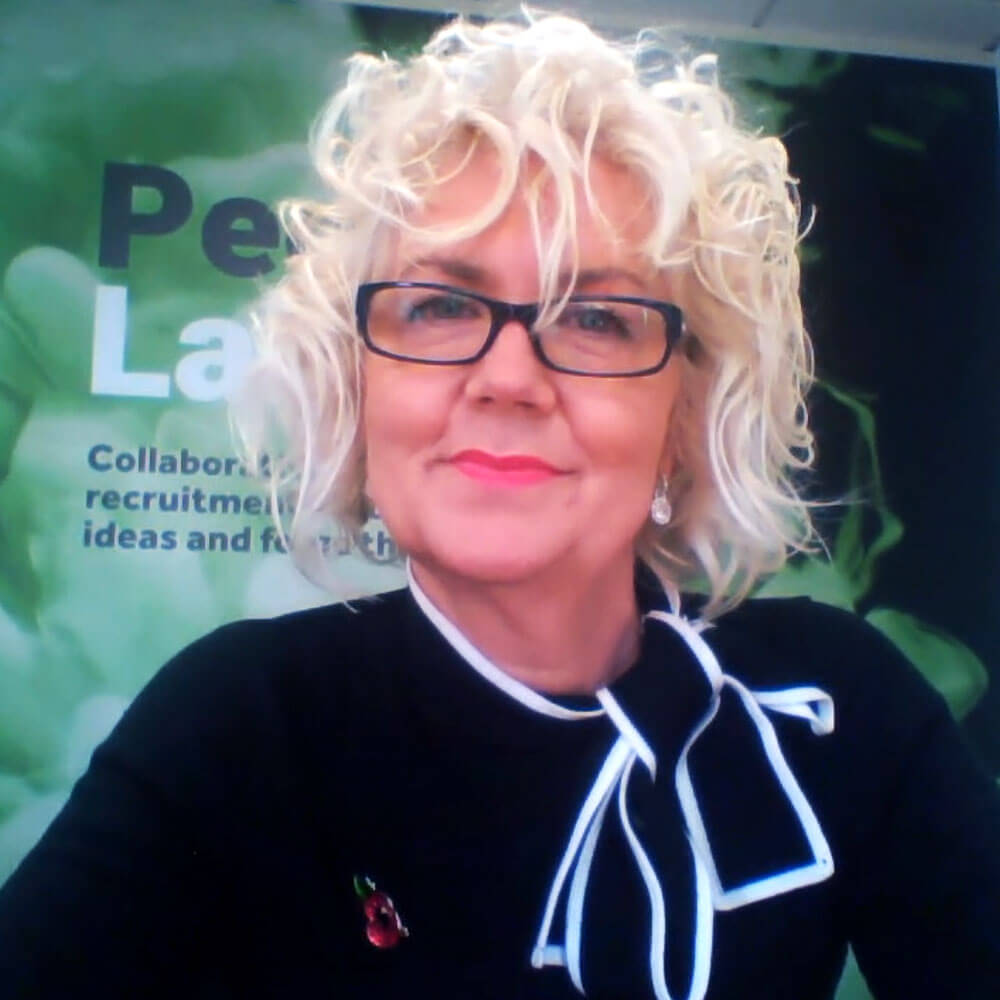 Francine Kane
Head of Recruitment Solutions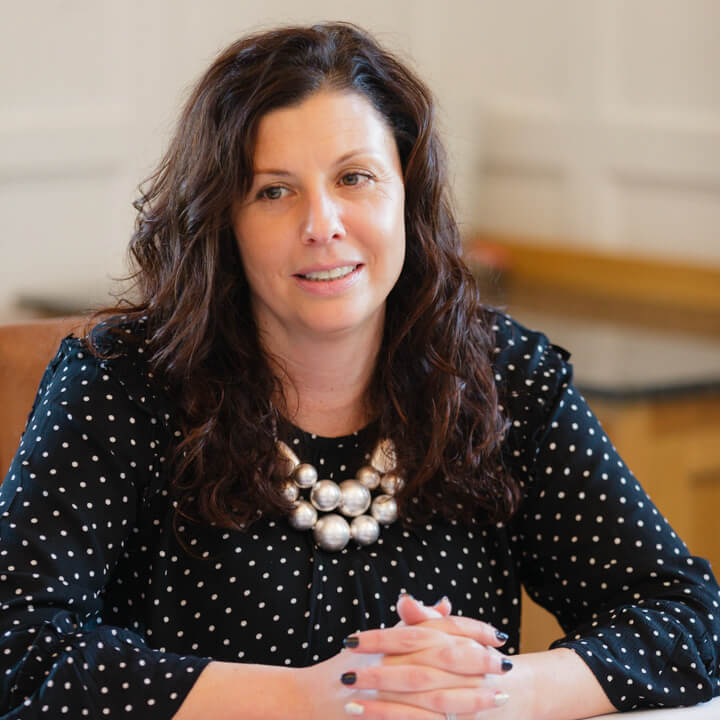 Joanne Lea
Head of People & Culture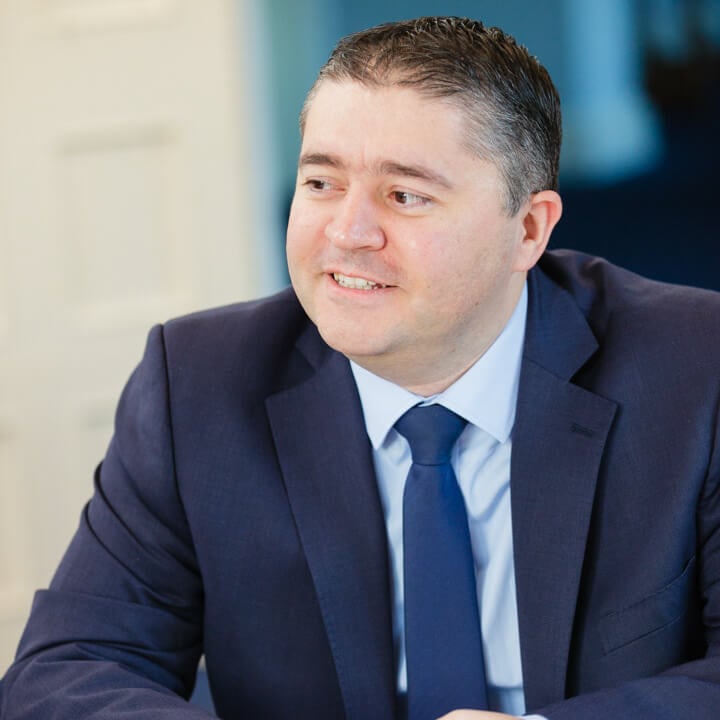 Liam Murray
President - AMERICAS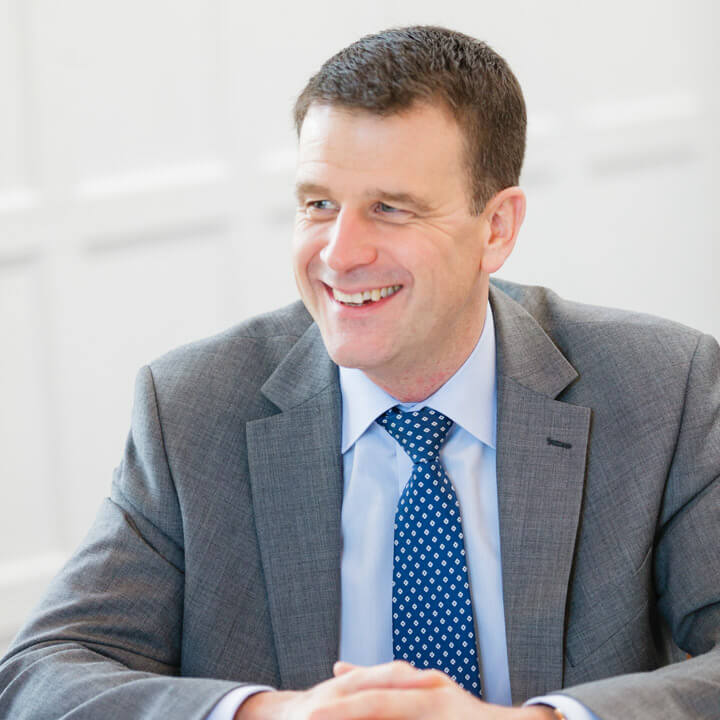 Simon Conington
CEO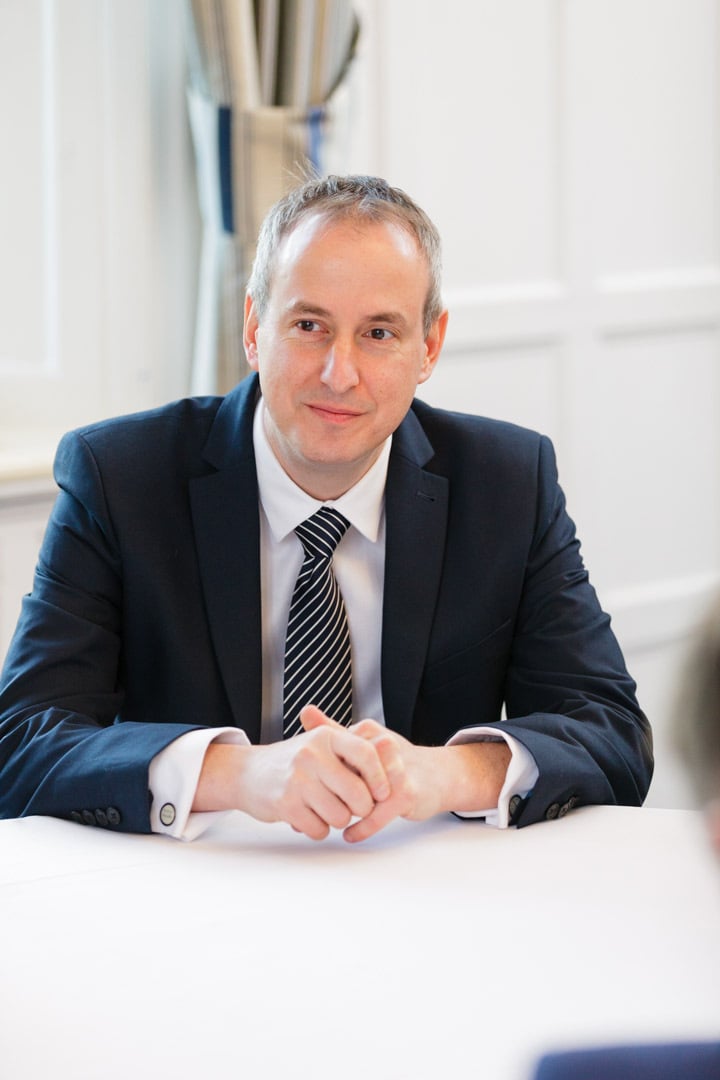 Tristan Chinn
Head of Search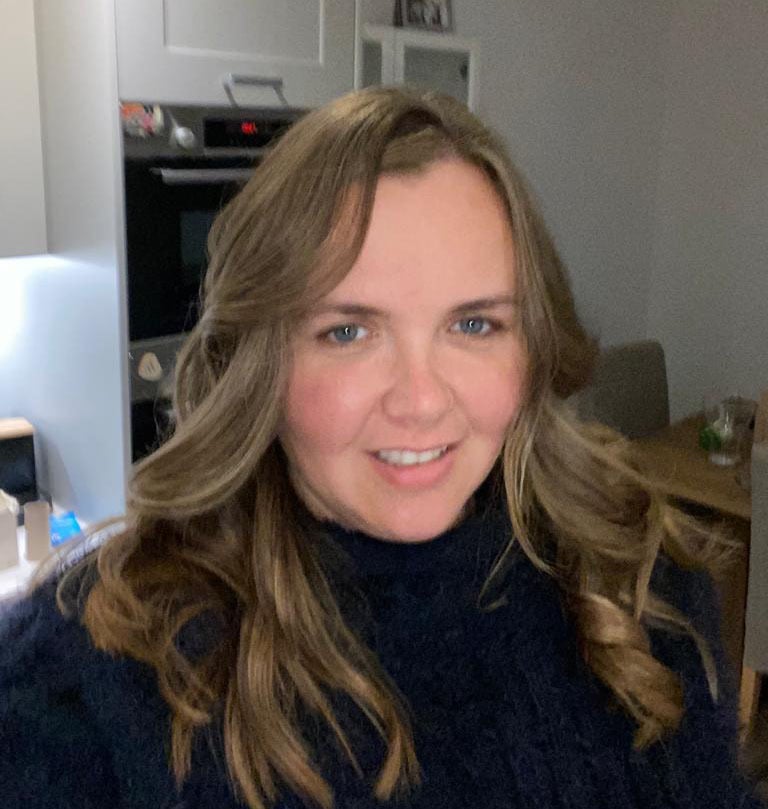 Victoria Sanvitale-Williams
Head of Finance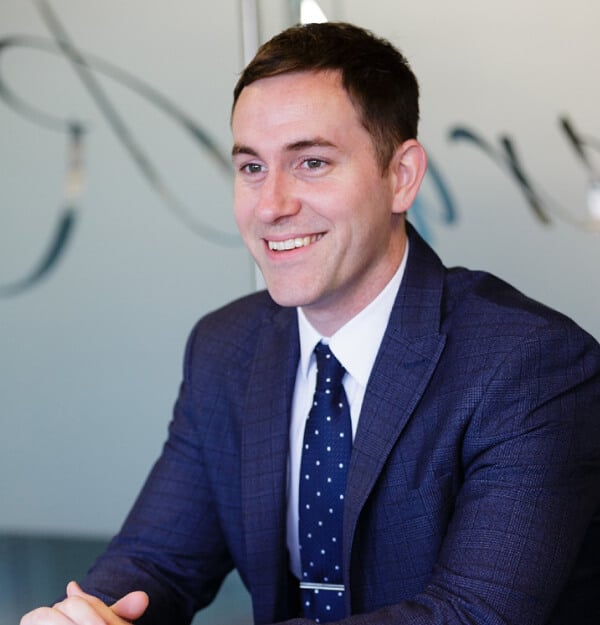 William Geldart
Brand Lead
FAQs
Need an answer?
Our Frequently Asked Questions section is a quick guide to finding out more about the solutions we provide and why you should work with us. Or even for us!
All in one neat package.
Who is BPS World?
We're a global recruitment partner, providing HR and senior leaders with a competitive advantage in the ability to attract, recruit and retain the right people. Our unique, problem-solving approach creates cost and time efficiencies at scale.
How are you different to an agency?
We're interested in doing 'good work' with long-term partners. We're not here to simply fill roles. We seek to enter trusted relationships where we can add strategic value that directly affects the bottom line.
What's your process?
We start with a recruitment problem, then put our best minds to work on the areas most likely to impact upon your recruitment lifecycle.
This collaborative approach has earned us many friends – and partnerships – and resulted in us forming deep and meaningful partnerships with those we serve. More on this below.
What services do you provide?
We've broken down our solution offering into these clearly defined areas:
- Recruitment. Find the people you need, keep projects on track and stay compliant. Over the last 20 years we've designed, built and delivered talent and compliance functions across the world. However, no two projects are alike to us. We create long-term strategic partnerships by blending our services around your unique objectives.
- Labs. BPS Labs are collaborative workshops to identify recruitment problems, explore creative ideas and forge the future. You leave with value, answers and a clear roadmap for future success. We often start each relationship with a Lab, so that we can really get under the skin of your business and offer up-front solutions to pressing challenges.
- Brand. Our in-house creative studio work with you to become an employer of choice. We enhance your recruitment marketing and the candidate journey to ensure you offer a brilliant experience at every interaction.
How much do your services cost?
Costs will vary according to the volume, vacancies and level of recruitment or consultancy activity required.
These will be clearly communicated at the Agreement stage, including any additional information regarding payment terms.
What are your areas of expertise?
These are our most impactful specialisms:
Recruitment Consultancy
Talent Audit & Assessment
Leadership Development
Insight & Benchmarking
Technology
Recruitment Process Outsourcing
Project Recruitment
On-Site Recruitment
Candidate Shortlisting
Managed Service Provider
Global Payroll - Candidate Background Checking
Relocation Support
Independent Contractor
Compliance Audit (ICCA)
Executive Search
Market Mapping
Talent Pipelining
Compensation & Evaluation
Employer Branding
Careers Sites
Attraction Campaigns
Attraction Videos
Where are you based?
We have seven primary global locations across three regions.
You'll find us in:
Maidenhead, UK (Global HQ)
Warrington, UK
Belgrade, Serbia
Boca Raton, US
Singapore
Manila, Philippines
China
I'd love to work for BPS. Where do I sign-up?
We've carried out work in over 80 countries across multiple sectors. Our principal clients have been in the Engineering, Technology and Business & Professional fields although that only begins to scratch the surface.
Head to our Industries page to find out more where we operate and Jobs for a more in-depth look at some of our partnerships.
Do you take on apprentices?
Yep! Our founding principle is 'people can be more' and we love hiring raw talent.
Find out more about our award-winning apprenticeship scheme and Rising Stars programme here.
We regularly hold Apprenticeship Recruitment Days and we're proud to say we've countless examples of apprentices who's risen though the ranks and thrived as people since joining us.
How can I contact you?
Our main contact email address is info@bps-world.com while our global HQ's switchboard number is +44 (0)1628 857 353.
However, you'll find a full list of regional contact information on our Contact page.
Speak To Our Experts
Looking to solve your most pressing people challenge? Fill in the form to get started on the solution.